London is Drinking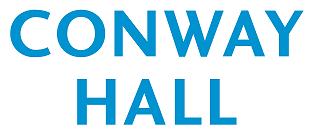 Join beer experts Pete Brown and Melissa Cole, gin-historian Richard Barnett, and London brewers and distillers for a celebration and discussion of London and it's drinking history and culture; from the taverns to the gin craze, to craft brewing and beyond.
London has always celebrated, commiserated, mediated or self-mediated over an alcoholic drink. Tonight we delve (responsibly) into this rich and boozy culture looking at the history of London's beer and gin life, discuss pubs past, present and future. A bar of London-based brewers and distillers will be open from 6.30pm including Five Points, Brew By Numbers, Wild Card and more.
Pete Brown is a London-based writer who specialises in making people thirsty. He is the author of five-and-a-half books, mostly about beer, as well as the annual Cask Report, and numerous articles in the drinks trade press and consumer press. He appears regularly on TV and radio, and is a judge on the BBC Food and Farming Awards and the Great Taste Awards. He is a member of the British Guild of Beer Writers, and was named Beer Writer of the Year in 2009 and 2012.
Melissa Cole writes extensively about beer. Her début book Let Me Tell You About Beer has been hailed as the perfect beginner's guide to beer, and has now been launched not only in the UK but France, Brazil, USA and Canada. Melissa is a regular speaker at food and beer festivals all over the world, and was named Educator of the Year by Imbibe magazine in 2013.
Richard Barnett a writer, teacher and broadcaster, mostly on the cultural history of science and medicine, and a poet. His books include The Dedalus Book of Gin and Medical London: City of Diseases, City of Cures.
Speaker(s):

Pete Brown | talks | www
Melissa Cole | talks | www
Doctor Richard Barnett | talks | www
James Drury | talks | www


Date and Time:

30 November 2015 at 7:30 pm

Duration:


2 hours

Venue:


Conway Hall
Conway Hall
25 Red Lion Square
London
WC1R 4RL
0207 242 8034
http://www.conwayhall.org.uk/

More at Conway Hall...

Tickets:

£10 - £5

Available from:

http://conwayhall.org.uk/event/london-is-drinking/

Additional Information:

18+ only
Register to tell a friend about this lecture.
Comments
If you would like to comment about this lecture, please register here.