Winter Conference: 'Risky Business' – Risk Factors in Occupational Health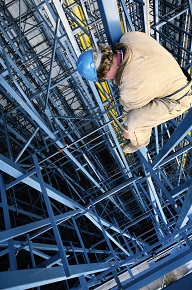 an eminent roster of speakers discuss the risks posed to employees and employers by a range of mental and physical health conditions, along with examples of the occupational health risk factors in specific industries and settings.
Occupational health and medicine is a vibrant and varied discipline, one that touches the lives of workers at every level and in every industry. The Faculty of Occupational Medicine winter conference will be a great opportunity to hear a range of fantastic talks from esteemed speakers, learn about the latest developments in occupational medicine and meet leaders in the field.

Professor Sir Cary Cooper from Manchester Business School will be discussing the risks posed by workplace stress, while Professor Ralph Fevre from Cardiff University will be tackling aggression and bullying in the workplace. Professor John Taylor of Northumbria University will be discussing intellectual and developmental disabilities.
The conference will also feature a session on the occupational health risks in a large organisation, presented by Dr Olivia Carlton, past President of the Faculty and Head of Occupational Health at Transport for London.
Professor Jane Ogden of Surrey University will present a session on obesity and the workplace, while Dr Karen Walker-Bone from Southampton University will be analysing occupational health risks posed by musculoskeletal disorders. Professor Jane Armitage from Oxford University will be presenting a session on cardiovascular diseases.
Register to tell a friend about this lecture.
Comments
If you would like to comment about this lecture, please register here.