London Thinks – Why Do We Believe?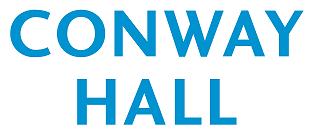 London Thinks has gathered experts in psychology, religion and cults to explore the idea of belief.
Whether it's Jesus-in-a-tortilla or Xenu, being frightened of walking under a ladder or God, we humans believe in some unusual things.
London Thinks has gathered experts in psychology, religion and cults to explore the idea of belief. Why do we believe the things we do? Are we genetically programmed to believe in the supernatural, or is belief socially imposed upon us from a young age? Were Abrahamic religious texts always considered to be the word of God or is religious literalism a modern invention? Is belief in the supernatural really dangerous to our society or are those skeptic types worried about nothing? Can belief in the supernatural be a good thing? Is anyone susceptible to being brainwashed or bamboozled by cult leaders or charlatans?
Samira Ahmed - chair
Samira Ahmed
Francesca Stavrakopoulou
Prof Francesca Stavrakopoulou
Richard Wiseman
Prof Richard Wiseman
Alice Herron
Alice Herron
Bruce Hood
Prof Bruce Hood
Samira Ahmed chairs as our panelists discuss these ideas and more in our first London Thinks of 2016.
Francesca Stavrakopoulou is Professor of Hebrew Bible and Ancient Religion in the University of Exeter's Department of Theology and Religion. The main focus of her research is religion and ideology in the cultures giving rise to the biblical texts. She is also noted for her media roles: presenting a three-part television series on the BBC, Bible's Buried Secrets, and for contributions to numerous television and radio documentaries about religion. She also appears regularly on BBC 1's flagship religion and ethics debate programmes The Big Questions and Sunday Morning Live. She describes herself as "an atheist with huge respect for religion" and regards her work as "a branch of history like any other".
Prof Richard Wiseman is based at the University of Hertfordshire, where he holds Britain's only Chair in the Public Understanding of Psychology. He has gained an international reputation for research into unusual areas of psychology, including luck, deception, and the science of self-help.
His three books, The Luck Factor, Quirkology and 59 Seconds, have all topped the best-seller lists and have been translated into over 30 languages. He has presented keynote addresses at The Royal Society, Microsoft, Caltech, and Google. Over two million people have taken part in his mass participation experiments, and his YouTube channel has received over 11 million views.
He is one of the most frequently quoted psychologists in the British media, and was recently listed as one of the top 100 people who make Britain a better place to live in The Independent on Sunday.
Alice Herron is a PhD candidate at the University of Surrey. She was brought up in Glasgow in an Irish Catholic family, educated in a convent school, married a Muslim, got divorced and then spent 27 years as the devotee of the Indian Guru Sri Chinmoy.
After leaving that group, partly to make sense of that experience, she studied for a Master's Degree in Psychology of Religion at Heythrop College, University of London. Her Master's dissertation was titled Psychological Factors in the Emergence of New Religious Movements. She is currently researching atheists who claim to have had some sort of mystical-type experience.
Bruce Hood is Professor of Developmental Psychology at the University of Bristol. He is an elected Fellow of the Association for Psychological Science, the Royal Institution of Great Britain, the Royal Society of Biology and the British Psychological Society. He is currently the President of the British Association for Science psychology section. In 2011, Bruce gave the Royal Institution Christmas Lectures "Meet Your Brain" and he has written three popular science books; SuperSense: Why We Believe In The Unbelievable (HarperOne, 2009), The Self Illusion: Why There is No 'You' Inside Your Head (Constable and Robinson, 2012) and The Domesticated Brain (Pelican, 2014). He is the founder of Speakezee.org – the world's largest expert speaker website.
Tickets: £10 standard, £5 for members of Conway Hall Ethical Society, students (with a valid ID card) and unemployed/unwaged.
Speaker(s):

Professor Francesca Stavrakopoulou | talks | www
Samira Ahmed | talks | www
Prof Richard Wiseman | talks | www
Professor Bruce Hood | talks | www
Alice Herron | talks | www


Date and Time:

25 January 2016 at 7:30 pm

Duration:


1 hour 30 minutes

Venue:


Conway Hall
Conway Hall
25 Red Lion Square
London
WC1R 4RL
0207 242 8034
http://www.conwayhall.org.uk/

More at Conway Hall...

Tickets:

£10, £5 concessions

Available from:

https://www.eventbrite.co.uk/e/london-thinks-why-do-we-believe-tickets-20054002060
Register to tell a friend about this lecture.
Comments
If you would like to comment about this lecture, please register here.