Request-making as communication-based problem-solving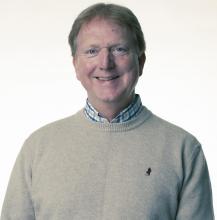 Exploring some long-held assumptions in linguistics, pragmatics and communication studies
The talk will discuss some long-held assumptions in linguistics, pragmatics and communication studies, viz. language as consisting of symbols, the symbol as a two-sided sign, the utterance as an arbitrary and conventional sign, and face as a notion solely linked to speaker and hearer. It will be argued that despite its obvious anchoring in verbal communication, request-making has more in common with non-verbal communication and therefore it should be interpreted as consisting of indexical signs: symptom, signal and model. A model for communication-based problem-solving, called the Pragmatic Wheel, is created on the basis of the imperative which is used to solve problems without negotiation to save society's face. From this basic model a declarative variant is derived for negotiation between the speaker and the hearer – here the speaker's face is prioritized, because s/he is taken deeply seriously. And, finally, from this model an interrogative variant is derived. This variant seems to avoid the notion of problem and to prioritize the hearer's face. Russian, English, Danish and Chinese examples from a recently made production test involving 250 participants will be presented.
Per Durst-Andersen is professor at the Department of International Business Communication. His primary research areas are cognitive linguistics, communicative and linguistic typology, language, culture and identity, semiotics and philosophy of science. Since his postdoctoral thesis "Mental Grammar" he has been working on a new typology of languages which is based on a mixture of communicative, perceptual, cognitive and semiotic parameters. Three so-called communicative supertypes are distinguished: Reality-oriented languages (Chinese and Russian); speaker-oriented languages (Japanese and Spanish); and hearer-oriented languages (English and Danish). At present he tries to find out how people with different supertypes as their mother tongues communicate when they use English as a business lingua franca.
Register to tell a friend about this lecture.
Comments
If you would like to comment about this lecture, please register here.