Gender and Language in the 2015 UK General Election televised debates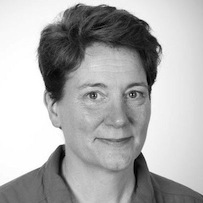 A linguistic analysis of the high-profile performances in two televised leaders' election debates
In the UK General Election of 2015 three female politicians, the Green Party Leader, Natalie Bennett, the Scottish National Party leader, Nicola Sturgeon, and the Plaid Cymru leader, Leanne Wood, featured more prominently in the campaign than any group of women has featured in previous UK General Elections. This paper presents data from a larger study (Cameron and Shaw 2016) that undertook a linguistic analysis of the leaders' high-profile performances in two televised election debates to assess the extent to which they speak in the 'different voice' of consensus and cooperation that has been claimed to be typical of women in politics. Our findings indicate that party status rather than gender determined the leaders' occupation of the debate floor and that this, together with a high degree of variability in communicative styles between men and between women indicates that the leaders' performances represent a more complex and individual pattern of participation than the women's 'different voice' ideology would suggest.
Sylvia Shaw is a sociolinguist who conducts research in the field of gender and language, and is particularly interested in language, gender and politics. Her work has included research projects in the House of Commons and an ESRC funded project investigating gender, language and participation in the devolved political institutions of the UK. Recently she has published work on mediatised political discourse and political interviews, including analyses of the language of political leaders in the UK 2015 General Election. Currently she is writing a monograph entitled 'Women, Language and Politics' for Cambridge University Press.
Register to tell a friend about this lecture.
Comments
If you would like to comment about this lecture, please register here.