Paul Ricouer's Cardigan: the tangle of doctoral study and supervision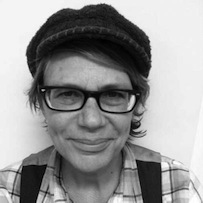 Exploring metaphors of supervision as a (personal and intensive) part of teaching in higher education
Although the supervisory relationship is the backbone of most graduate programs, theoretically grounded research about the dynamics of graduate supervision is still an emerging area of research. The doctoral market, like any other, offers everything from quick-fix publications 'mastering' or 'surviving' your own PhD to erudite case studies in every aspect of the process. This visual presentation explores metaphors of supervision as a (personal and intensive) part of teaching in higher education, and doctoral study (encompassing full, part-time and mixed-mode practices) playfully referring to the work of the French philosopher Paul Ricouer (and his cardigans).
Dr Victoria de Rijke is Associate Professor and Research Director at the School of Health and Education. She joined Middlesex University in 1990, gaining her PhD in Metaphor in Literature & the Visual Arts in 2001. Beginning as a primary school teacher in London, Victoria has worked in Primary Teacher Training for 25 years, crossing the disciplines of Literacy and Visual & Performing Arts. She has led and collaborated on many projects with schoolchildren and artists, and acts as an education/ arts consultant, most recently for an artist in residency project for The Tavistock & Portman NHS 2014-2016. Victoria has published widely across the inter-related fields of Arts Education, Literacy, Children's Literature, Performing Arts and Play, in mixed-mode forms from books and journals to exhibition and digital output. Victoria is also Co-Chief Editor of the international research journal 'Children's Literature in Education'.
Register to tell a friend about this lecture.
Comments
If you would like to comment about this lecture, please register here.