Joint attention, semiotic mediation and literary narrative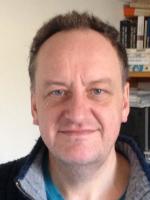 Exploring the importance for narrative theory of the concept of "joint attention".
In this paper Adam discusses the importance for narrative theory of the concept of "joint attention".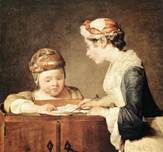 Having explained its significance for the emergence of narrative in young children, he draws out its implications for understanding narrative signification: where classical narratology is based on chains of communicative dyads (signifier/signified and sender/receiver), joint attention integrates these functions into a triadic semiotic where the sign mediates between the producer of the sign, its receiver, and the object of joint attention. Joint attention offers affordances for quasi-recursive re-contextualization in which the objects of joint attention consist of other acts of joint attention: literary narrative creates complex joint attentional structures by which the story is "seen" through nested perspectival prisms of embedded narrative and character.
Dr Adam Lively received his PhD from Royal Holloway College in 2015. His academic research explores the implications for literary and narrative theory of contemporary cognitive science and philosophy of mind. In addition to this research he has published four novels and a number of short stories. He is currently a fixed-term Lecturer in Creative Writing at Middlesex University.
Register to tell a friend about this lecture.
Comments
If you would like to comment about this lecture, please register here.