The Initiations of Diotima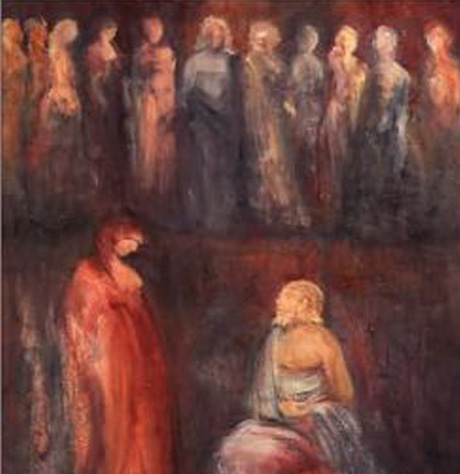 A one-day workshop on the teachings of Diotima in the Symposium. With Tim Addey
PPlato's Symposium is one of the great philosophical works of the world: in it a group of well-educated gentlemen settle down to discourse on Love. Even the normally bare-footed Socrates has put on a pair of shoes in recognition that this is high company – but into this circle of Athens' intelligentsia Socrates introduces the initiating priestess Diotima. He recalls how she taught him the hidden mysteries of Love or Eros – a strange intermediary between mortals and the immortal Gods, an unconquerable power who calls each of us towards divine beauty, a conductor of souls to their happiest life. Step by step, Socrates says, she showed him the path to the highest goal of human striving, following the pattern laid out by the mystery initiations of Eleusis. She also shows how profoundly Eros and Philosophy are related to each other: for in just the same way that Eros is an intermediary, so too is Philosophy (the love of wisdom), standing as she does between our ordinary consciousness and true Wisdom. In this workshop we will explore the teaching of Diotima as reported by Socrates, attempting to follow that path of initiation in which truth and beauty are conjoined, for as the Platonically inclined Keats wrote –
"Beauty is truth, truth beauty," – that is all
Ye know on earth, and all ye need to know.
No previous experience of formal philosophy is required.
There is a fee of £25 to cover expenses - if you can't afford this do contact us and request a reduced fee.
Places are limited (15 maximum), so book as early as you can. To book a place contact us on info@prometheustrust.co.uk - more details on our website www.prometheustrust.co.uk
Register to tell a friend about this lecture.
Comments
If you would like to comment about this lecture, please register here.