Rosemary's Story: Lady Rosemary Leveson- Gower: The Society Girl Who Nearly Became Queen of Britain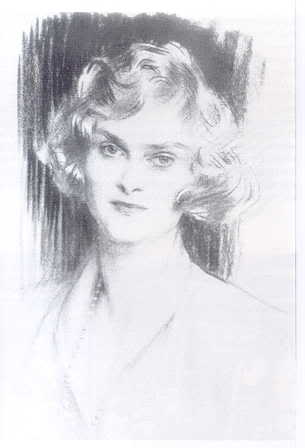 Rosemary and Alastair: "Everything is More Beautiful Because We're Doomed". Best selling Author William Cross sets the scene for his new book ( in 2016) on Lady Rosemary Leveson Gower and her brother Lord Alastair Leveson Gower
The heartbreaking tale of Lady Rosemary Leveson-Gower, ( 1893-1930), a Society beauty, the daughter of a Scottish Duke, who dazzled Edward, Prince of Wales before Freda Dudley Ward and Wallis Simpson, his better known mistresses. The Prince's family scoffed at Rosemary's chequered family pedigree and dismissed the love-weary Prince's designs, leaving Rosemary, a heroic Red Cross nurse during the Great War, to be swept into marriage by Eric, Viscount Ednam, a close friend of Edward, and heir to an ancient English Earldom. The Ednams became a dynamic couple of the Bright Young Things era of the 1920s, but in July, 1930 at the peak of their chaotic life together, Rosemary met her sudden death in a horrific aeroplane crash, which also killed three of her fellow aristocrats. The unexplained accident (which remains unsolved even today) caused giant ripples across the whole of British Society. Rumours were rife of sabotage, especially as it was said that Edward, Prince of Wales, had only just escaped death in the same crash by changing his travel plans at the last minute. Will Cross (author of several biographies on the British gentry) unravels Rosemary's life and times and offers some startling and sinister facts about the aftermath of her tragic death. An illustrated talk. Will Cross is working on a book about Rosemary and her brother Alistair ( who also died mysteriously). Both Rosemary and Alastair Leveson-Gower were friends of Gwyneth Morgan, the wayward daughter of Courtenay, Lord Tredegar. This is another largely untold Society tale that raises disturbing issues, even now, over eighty years on.
Speaker(s):

Date and Time:

14 April 2016 at 10:00 am

Duration:


2 hours

Venue:


Probus Club of Llandaff,
c/o Fairwater Conservative Club,
61, Ely Rise, Ely Road
Llandaff, Cardiff
CF5 2BY

http://www.fairwatercons.co.uk
Show map



Organised by:


William Cross, FSA Scot
See other talks organised by William Cross, FSA Scot...

Tickets:

Probus Members only

Available from:

Probus Members Only

Membership Information:

This is a members-only event


Probus Members Only and Guests

Additional Information:

William Cross, FSA Scot is the author or FIVE books on the Carnarvons of Highclere Castle, the backdrop to TV's Downton Abbey and SIX books on members of the Morgan family of Tredegar House,, Newport, South Wales
Register to tell a friend about this lecture.
Comments
If you would like to comment about this lecture, please register here.