Parmenides - the Way of Truth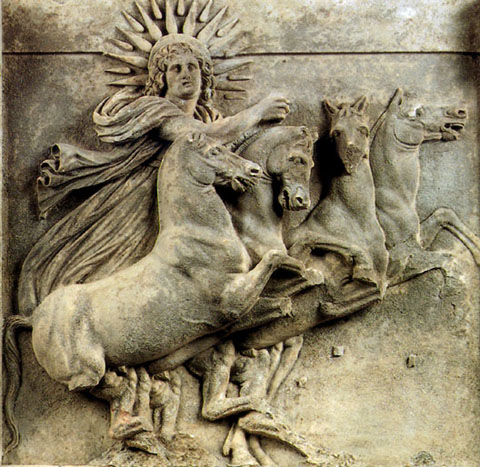 Short talk, reading and group discussion on Parmenides philosophical and initiatory poem On Nature.
Parmenides (perhaps 520-440 BCE) has been linked to the school of Pythagoras by some scholars: he was certainly a founding figure in the Eleatic school of philosophy which flourished in Magna Graecia (Southern Italy and Sicily) and which clearly influenced Plato. Very little is known for certain about him, and the only writing we have from him is a hexameter poem, On Nature, which survives in fragmentary form (only 160 lines from its original 3,000 have come down to us). What we can see is that Parmenides not only offers an early exposition of one of the great questions of philosophy – in what way does knowledge differ from belief? – but that his teachings arise from an initiatory tradition which has been more or less obscured by modern approaches to philosophy.

Parmenides pervades the thousand year history of the ancient Platonic tradition, from Plato's depiction of a young Socrates learning from him (around 450 BCE) to Simplicius' careful preservation of most of our surviving Parmenidean fragments in his writings (around 550 CE).

His is "the way of truth" which departs from the ordinary "way of appearances": we will look at the enigmatic fragments which may, perhaps, start us on that journey as we consider how his timeless insights connect the ancient world with modern life.
No previous experience of formal philosophy is required.
Entrance in free, but donations between £3-5 will be welcomed.
A PDF download of the extract we will be reading is available on our website together with further details of this and other Prometheus Trust's activities: www.prometheustrust.co.uk (the PDF is on the "London Monday Evenings" page.)
Register to tell a friend about this lecture.
Comments
If you would like to comment about this lecture, please register here.