London Thinks: The EU Referendum – What Happens Next?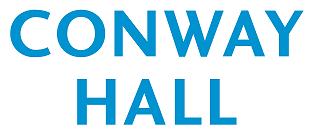 Join us at Conway Hall for a special event on the potential future of the United Kingdom outside of the European Union.
Now that the result of the referendum the UK's membership of the EU is known, there is a need for those who wish to see how change in the UK will take place.
There are still many questions left unanswered: How and when will this process happen? What are the long-term and short-term effects of Brexit? What will happen to the non-UK residents living here and the millions of UK nationals living outside the UK? How can the Leave campaign fulfil their promises on extremism, immigration and the NHS? Will they? What about Article 50? Is the second referendum which some Remainers are petitioning for a real possibility?
Join us at Conway Hall for a special event on the future of the United Kingdom.
Panelists include:
Matthew Goodwin – Professor of Politics and International Relations at the University of Kent. Author of Ukip: Inside the Campaign to Redraw British Politics, Revolt on the Right: Explaining Support for the Radical Right in Britain and New British Fascism: Rise of the British National Party.
James O'Malley – Journalist – petitioning the London Mayor, Sadiq Khan, for London's Independence and to give London a chance of remaining in the EU as a city state. The petition has garnered over 175,000 signatories in 5 days. He holds degrees in International Relations and Globalisation.
Shannon Harm – Co-founder of the Stop £35K campaign – A pay threshold imposed by the government on skilled migrant workers from outside the UK.
Other panelists TBC.
Chaired by Guy Foster – City of London Political and Financial commentator. Guy leads Brewin Dolphin's, one of the UK's leading wealth managers, research team. Guy has a Masters in Finance from London Business School, and is a member of the Society of Business Economists.
Speaker(s):

James O'Malley | talks
Shannon Harm | talks
Prof Matthew Goodwin | talks | www
Guy Foster | talks


Date and Time:

6 July 2016 at 7:30 pm

Duration:


1 hour 30 minutes

Venue:


Conway Hall
Conway Hall
25 Red Lion Square
London
WC1R 4RL
0207 242 8034
http://www.conwayhall.org.uk/

More at Conway Hall...

Tickets:

£5 - £10

Available from:

https://conwayhall.org.uk/event/eu-referendum-happens-next/

Additional Information:

Donation and free tickets available.
Register to tell a friend about this lecture.
Comments
If you would like to comment about this lecture, please register here.