Philosophy and Rhetoric: companions or rivals?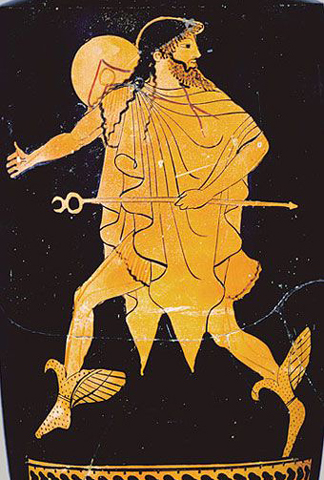 A short introduction to the Platonic view of rhetoric, using a short passage from the Gorgias.
Plato's dialogue, the Gorgias, is an examination of the nature of human happiness as it is unfolded in our collective state. In it Socrates clashes with the rhetorician Gorgias over the question of his occupation – does it benefit anyone? Does it contribute to a just and good life? What kind of knowledge is required in order to practice rhetoric? What relation does it have to philosophy? In fact, says Socrates, it may well be likened to a cook who produces delicious sauces with no thought to the health-giving qualities or otherwise of the actual content of the dishes he produces. This is in contrast to the philosopher, who is interested in the substance of our lives rather than ephemeral questions of transient pleasures.
Is this fair? Can we dismiss rhetoric altogether and pursue philosophy alone? Or do both activities have a valid place in the life of human community? We will study an extract from the Gorgias and discuss these and other questions which arise from it.
No previous experience of formal philosophy is required.
Entrance in free, but donations between £3-5 will be welcomed.
A PDF download of the extract we will be reading is available on our website together with further details of this and other Prometheus Trust's activities: www.prometheustrust.co.uk (the PDF is on the "London Monday Evenings" page.)
Register to tell a friend about this lecture.
Comments
If you would like to comment about this lecture, please register here.