A History of Life After Death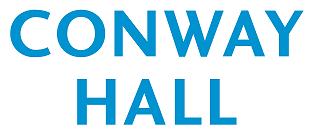 Philip C. Almond examines the history of ideas surrounding life after death.
The end of life has never meant the extinction of hope. Throughout history people have yearned for, and often been terrified by, continuance beyond the horizon of mortality.
In his unique new book, Philip C. Almond examines the history of ideas surrounding life after death. Ranging from the banks of the river Styx to the legendary Isles of the Blessed and from Dante's Inferno to the fusion of Heavenly and Hellish worlds in the fantasy creations of twentieth century literature, this talk will provide an illuminating journey of the hereafter as imagined in literature, philosophy and religion throughout the centuries.
Philip C. Almond is Associate Dean of Humanities and Social Sciences (Research) and Professorial Research Fellow at the Centre for the History of European Discourses at The University of Queensland. He is the author of many books, including The Devil: A New Biography and Afterlife: A History of Life after Death, both from Cornell; The Lancashire Witches: A Chronicle of Sorcery and Death on Pendle Hill; Adam and Eve in Seventeenth-Century Thought; and Heaven and Hell in Enlightenment England.
Speaker(s):

Date and Time:

26 July 2016 at 7:30 pm

Duration:


1 hour 30 minutes

Venue:


Conway Hall
Conway Hall
25 Red Lion Square
London
WC1R 4RL
0207 242 8034
http://www.conwayhall.org.uk/

More at Conway Hall...

Tickets:

£5 (plus booking fee)

Available from:

https://conwayhall.org.uk/event/history-life-death/
Register to tell a friend about this lecture.
Comments
If you would like to comment about this lecture, please register here.