Medicinal Plant Lectures: A Chinese triumph and an American awakening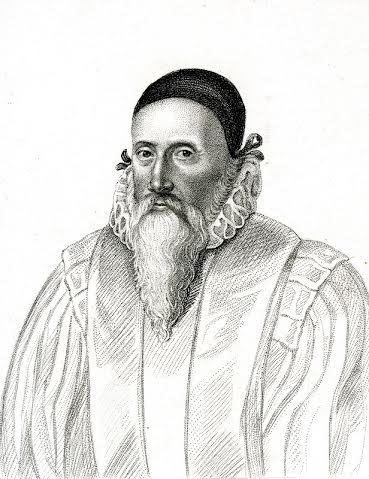 Explore the history of medical plants in one of London's hidden botanical gems: the garden of the Royal College of Physicians.
The Royal College of Physicians is home to one of London's hidden botanical treasures: a medicinal garden of more than 50 years standing featuring over 1,300 plants.
Join leading academics and clinicians for the last in a series of summer afternoon lectures and garden tours offering a fascinating insight into the history of horticulture and healthcare.
In 'Qinghao in China's medical history' Professor in Anthropology at the University of Oxford, Elisabeth Hsu, looks at a plant first mentioned in a manuscript unearthed from a grave sealed in 168 BCE, well over 2000 years ago. Remarkably, Qinghao contains the anti-malarial Artemisinin, a chemical substance purified and structurally identified by 2015 Nobel prize winner Professor Tu Youyou and her team. Professor Hsu will look at the role the plant has played in healthcare throughout history, including recent research into a recipe containing the ingredient from almost 1700 years ago.
Following tea and a tour of the garden led by Fellows of the Royal College of Physicians, Dr Stephen Harris, curator of the Oxford University Herbaria, explores how concern at erosion of knowledge about the healing properties of indigenous plants, and an influx of new species from Asia and the Americas stimulated the development of physic gardens at places such as Padua, Leiden and Oxford in the 17th century. Using the records of the Oxford Physic Garden, Dr Harris will focus on the plants of North America, showing how they were identified to have medicinal qualities in their own countries and then introduced to Europe.
Whether your pass time is gardening, your profession medicine, your passion history or a combination of any of the above, a few hours in the splendid surroundings of the Royal College of Physicians' medicinal garden in the company of our experts makes for the perfect summer afternoon.
Speaker(s):

Date and Time:

19 September 2016 at 1:30 pm

Duration:


4 hours

Venue:


Royal College of Physicians
11 St Andrews Place
Regent's Park
London
NW1 4LE
02030751510
http://www.rcplondon.ac.uk

More at Royal College of Physicians...

Tickets:

£10

Available from:

Advance booking essential please see website for preferred date, details and to make a reservation.

https://www.rcplondon.ac.uk/events/medicinal-plant-lecture-chinese-triumph-and-american-awakening

Additional Information:

1.30pm Registration
2pm First lecture
3pm Tea and garden tour with Fellows of Royal College of Physicians
4pm Second lecture
Register to tell a friend about this lecture.
Comments
If you would like to comment about this lecture, please register here.