Women as Agents of Change: A Panel Discussion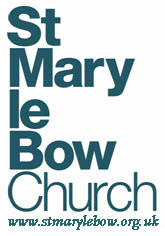 JustShare brings together a panel of experts to talk about women's quality.
The confirmation of Hillary Clinton as the first woman to be nominated by a major US party to run for the role of President at the end of July has once again turned the world's eye to the role that women play as agents of change across the globe. Women make up half of the world's population, but the picture painted by the UN's 2015 World's Women report still looks bleak. Women are represented by only a fifth of lower or single houses of parliament across the world. One in three women will have experienced violence in their lifetimes, and on average, women earn between 70p-90p for every £1 that men do. When half of the world's population is treated unfairly, a just world is impossible. One of the first steps when promoting global development and social justice should always be to look towards the treatment of women.

JustShare brings together a panel of experts in their fields to talk about and discuss the role of women in creating a fairer world for everyone. From women within the church, to women in developing countries and war-torn states, how are we faring as a society to engender a positive change? In what ways are women themselves in the forefront of the fight for equality? And how does a gender-equal society benefit everyone?

Our panellists will include:

Christina Rees, CBE, writer, broadcaster and activist within the Church of England
Katie Allen, Policy & Programme Grants Manager at Women for Women International
Anneke van Woudenberg, Deputy Director of the Africa Division, Human Rights Watch

Chaired by Rev Lucy Winkett
Speaker(s):

Christina Rees | talks
Katie Allen | talks
Anneke van Woudenberg | talks


Date and Time:

4 October 2016 at 6:30 pm

Duration:


1 hour 30 minutes

Venue:


St James's Church
197 Piccadilly
London
W1J 9LL


Show map



Organised by:


Tickets:

Free

Available from:

http://www.justshare.org.uk/events/

Additional Information:

All welcome. Registration essential.
Register to tell a friend about this lecture.
Comments
If you would like to comment about this lecture, please register here.