Obesity – a solvable worldwide pandemic?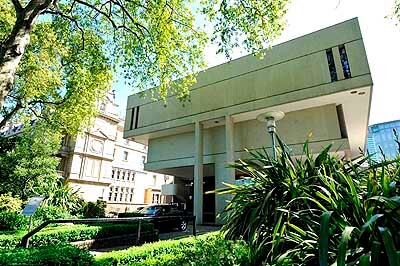 Obesity is a worldwide pandemic in search of a solution, yet there are treatments that work. Explore the way forward with Professor John Wass, presenter of BBC TV's 'The Fantastical World of Hormones'
Obesity is a worldwide pandemic urgently in need of a solution.
Around the globe more than 1.4 billion people are obese or overweight. In Britain half of all adults fall in to these categories and internationally every year at least 2.8 million people die prematurely as a result of their weight.
Yet there are available treatments that work.
Join John Wass, Professor of Endocrinology at Oxford University and presenter of BBC TV's 'The Fantastical World of Hormones' to discover how we can solve this pressing health problem.
He will explain that prevention and early intervention are key elements in tackling what is one of the fastest growing medical concerns. How joined up working with children in schools and through GP surgeries is the answer to stopping the issues before they become ingrained.
Whilst no there is no single cure or simple solution, Professor Wass will show that Britain has the capacity to become the first country on Earth to meet the challenge and that obesity really is the worldwide pandemic we can beat.
Register to tell a friend about this lecture.
Comments
If you would like to comment about this lecture, please register here.