Mary Seacole: a black nurse in the Crimean War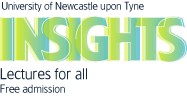 WELLCOME TRUST HISTORY OF MEDICINE LECTURE
Mary Seacole (1805-1881) was a nurse, herbalist, 'doctress' and business woman who funded her own passage to Turkey in order to nurse soldiers in the Crimean War. Born in Jamaica of Creole/Scottish parents she travelled widely, married the godson of Admiral Horatio Nelson and cared for victims of cholera and yellow-fever. In 1857 she wrote a best-selling autobiography called Wonderful Adventures of Mrs Seacole Mary Seacole in Many Lands
In her time she was as famous as Florence Nightingale but her name then faded from history. Fortunately the achievements of Mary Seacole are once more being recognised. In November 2003, a campaign was launched to have a statue of her erected in central London and in February 2004 she came first in an online poll survey of the 100 Greatest Black Britons.
The Lecture will review the life and impact of Mary Seacole from her birth in 1805 to how she is being remembered in 2005, the bicentennial year of her birth.
Professor Elizabeth Anionwu was appointed the first sickle and thalassaemia counsellor in Britain and was head of the Brent Sickle & Thalassaemia Counselling Centre between 1979 and 1990. From 1990 to 1997 she was lecturer, then senior lecturer in the Unit of Clinical Genetics and Fetal Medicine at the Institute of Child Health in London. From 1997-1999 she was Dean of the School of Adult Nursing Studies at Thames Valley University.
In September 1999 she became full-time Head of the Mary Seacole Centre for Nursing Practice. The Centre leads on promoting a multi-ethnic perspective within nursing and midwifery recruitment, education and practice. Elizabeth is a member of several committees including the King's Fund Management Committee, the NHS Sickle and Thalassaemia Implementation Group, the Antenatal Screening subgroup of the National Screening Committee, the Nursing Standard Editorial Advisory Board and is Vice-Chairperson of the Department of Health's Refugee Health Professionals Steering Group. She is also Treasurer of the Mary Seacole Memorial Statue Appeal that was established in November 2003 by the Chairman, Clive Soley MP.
In 2004 she was made a Patron of the Sickle and Thalassaemia Association of Counsellors and a Fellow of the Royal College of Nursing. Has published extensively on sickle cell disorders and thalassaemia as well as on other issues related to ethnicity and health and is a co-author with Dr Karl Atkin of a book entitled 'The Politics of Sickle Cell & Thalassaemia' published in June 2001 by the Open University Press. Elizabeth has a daughter Azuka who is in her final year of drama studies.
Unless otherwise noted, lectures start at 5.30, last one hour and take place in the Curtis Auditorium, Herschel Building, which sits directly across the road from Haymarket Metro Station. All lectures are free and the public are encouraged to attend. In the event of an over-capacity audience we provide audio-relay to a second lecture theatre.
Speaker(s):

Date and Time:

8 February 2005 at 5:30 pm

Duration:


1 hour

Venue:


Insights - Lectures for the Public
The University of Newcastle
Curtis Auditorium, Herschel Building
Newcastle upon Tyne
NE1 7RU
0191 222 6136
http://www.ncl.ac.uk/press.office/lectures

More at Insights - Lectures for the Public...

Tickets:

FREE ADMISSION

Available from:

Additional Information:

The venue, Newcastle University, Curtis Auditorium is in the Herschel Building, opposite Haymarket Metro station, Newcastle upon Tyne.
Register to tell a friend about this lecture.
Comments
If you would like to comment about this lecture, please register here.