Orphic Myth and Platonic Philosophy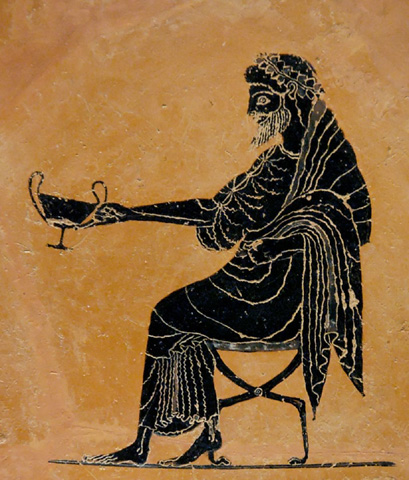 Orphic myth - the half seen spirit behind the philosophy of Plato
Plato drew upon many sources as he explored the profound truths which are presented in his dialogues – but perhaps none are more fundamental and far-reaching then that of the Orphic teachings.
The Orphic myths offer insights into the nature of reality, the place of the human self within that reality, the path we take as we experience life and death, and the possibilities of a radical change in consciousness if we can find our way through the twists and turns of the labyrinth that lies before each one of us. We will look at some of the strange gold tablets found in Orphic initiates' graves and which carry cryptic instructions for the afterlife and consider the implications of the writings on the Derverni scroll (an Orphic teaching text, and the oldest surviving manuscript in the world). We will see if we can connect these to some of the passages in Plato's Phaedo – the dialogue in which Socrates discusses the possible immortality of the soul and its relation to the mortal body.
(We will return to the same subject area a month later, on April 10th, to explore further: but each of these two evenings will be relatively self-contained, so if you can only make one of them, do come along.)
No previous experience of formal philosophy is required.
Entrance in free, but donations between £3-5 will be welcomed.
A PDF download of the extract we will be reading is available on our website together with further details of this and other Prometheus Trust's activities: www.prometheustrust.co.uk (the PDF is on the "London Monday Evenings" page.)
Register to tell a friend about this lecture.
Comments
If you would like to comment about this lecture, please register here.