Lady Winifred Burghclere and her four troublesome daughtsers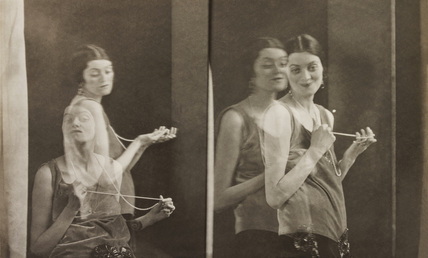 Lady Winifred Burghclere and her Troublesome Daughters : Four Immoral Tales From The Roaring Twenties.
Winifred Burghclere was the clever sister of the Lord Carnarvon who discovered Tutankhamun, a biographer of Restoration toffs and lady of letters. Her early years were spent at Highclere Castle, the back drop to TV's 'Downton Abbey'.
Her widower father, the 4th Earl, a Cabinet Minister made her his private secretary, Winifred learned early on how to keep secrets. Twice married she produced four lively, racy daughters from her second marriage to the quixotic Herbert Gardner, an actor playwright who turned to politics, a former Liberal Government Minister he was raised to the peerage..

A stickler for rules, duty and old world values Winifred completely hemmed her daughters in, they were kept under their mother's grip, bullied, isolated and schooled by governesses. The girls were Juliet, Alethea, Mary and Evelyn Gardner, each had a long string of other forenames. They began as a peculiar mix of the prudish and moral, "as naive as nuns ", then became the complete flip side of this, amoral, and unconventional, hence troublesome.

The Gardner girls' rebellious period overlapped with the Great War and its aftermath into the Bright Young Things era and the roaring twenties. Each of the girls had disastrous marriages albeit with interesting men like Geoffrey Fry a member of the Fry's chocolate family, he was Private Secretary to several Prime Ministers and married the very disturbed slim, boyish, Alethea. The youngest Gardner daughter Evelyn was the first wife of Evelyn Waugh, the writer of Scoop and Brideshead Revisited who pop up in the infamous ' He Evelyn-She Evelyn' partnership. In this tale of aristocratic snobbery, scandal and love William Cross ( author of several books on the Carnarvons) offers a quaint blend of exciting, amusing, shocking tales, unearthing the inevitable excesses, casualties and horrors of the era's pleasure domes of night club frolics, themed dances, crazy parties and drink, drugs and sex fuelled romps.

Register to tell a friend about this lecture.
Comments
If you would like to comment about this lecture, please register here.