Symposium: Space to Play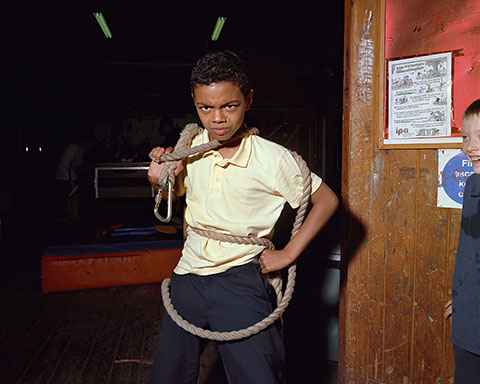 Campaigner Adrian Voce OBE leads a symposium on children's play, with artist Mark Neville.
The importance of time and space for children to play is established across a range of scientific disciplines, with a child's right to play recognised in international law. Yet play is rarely a priority for government, planners or developers. Public spaces are increasingly privatised, and in the age of austerity, the play projects and services that bridge this deficit, such as adventure playgrounds, are often first in line for closure. As part of Child's Play, this symposium explores how we provide for this universal right, asks why space to play is not better protected within the public realm, and considers what can or should be done to afford all children the space to play. The day will include a tour of the exhibition, led by Mark Neville, revealing the stories behind his work. For the programme of speakers and papers, visit our website
Register to tell a friend about this lecture.
Comments
If you would like to comment about this lecture, please register here.