Plotinus on the Beautiful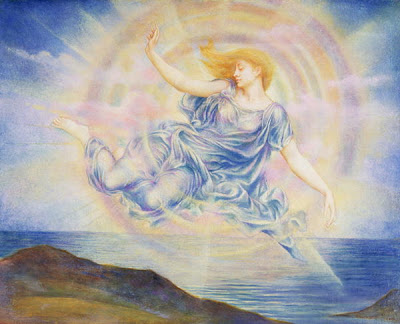 Exploring Plotinus' treatise on the Beautiful - a reading and discussion.
What is beauty? What things can be described as beautiful? How do we obtain a sight of beauty itself? One of the great treatises of Plotinus explores these and other related questions – and the way this is done perhaps shows us how we can approach all the ideas of the eternal realm.
Plotinus begins by examining some of the then current mechanical explanations of beauty and finding them inadequate. He then moves on to break through the limitations of such theories and shift his readers' focus to the transcendent – and in so doing encourages the recovery and growth of our own inherent transcendence. "No eye ever saw the sun without becoming sun-like, nor can a soul see beauty without becoming beautiful. You must become first all godlike and all beautiful if you intend to see God and beauty."
This is the second of two evenings (the first one was on May 8th - the main points we discuss will be summarized before the start of this session) in which we'll read the treatise and discuss its insights into beauty and the human self.
No previous experience of formal philosophy is required.
Entrance in free, but donations between £3-5 will be welcomed.
A PDF download of the extract we will be reading is available on our website together with further details of this and other Prometheus Trust's activities: www.prometheustrust.co.uk (the PDF is on the "London Monday Evenings" page.)
Register to tell a friend about this lecture.
Comments
If you would like to comment about this lecture, please register here.