Royal Visits to Newport, South Wales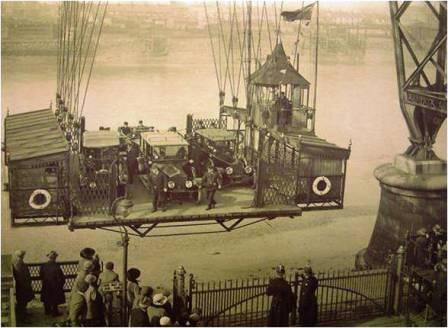 Tales and Anecdotes about Royal Visitors to Newport, South wales in the last 100 years
In the last 100 years Newport in South Wales has grown in importance as a host town and city in Britain, recently staging the premier golf tournament the Rider Cup in 2010 and a high profile NATO conference in 2014, attended by the President of the United States. With a chequered history of Roman occupation, Chartist uprisings, and as a critically important sea port and railway town Newport has quickly developed to meet the expansion of economic and industrial heartlands of Wales. Newport is well described as a haven of modern Britain with its exotic mix of settlers of Welsh, Irish, English, Italian, Arab and Asian origins, and it is certainly one of the most lively multi-cultural and cosmopolitan cities of the country.
The town's allegiance to the British monarchy has had its troubled past. As late as Queen Victoria's Jubilee of 1897 the residents of Newport were only lurkwarm in their celebrations. However the succession of 20th century Princes of Wales have all found more love and interest created by their actions and high public profiles with more affection shown for them in Wales across religions, creeds and classes. The charismatic Edward, Prince of Wales was widely welcomed in Newport in 1921 when he rode on the town's famous Transporter Bridge. In 1937 the new King George VI and Queen Elizabeth visited Newport, and in 1944 they were joinedon a revist by he Princess Elizabeth all too much praise and public cheering. After the Second World War several members of the Royal family passed through Newport and received a good Welsh welcome. In this new talk local historian William Cross muses on some of the folk in question with facts and anecdotes.
Speaker(s):

Date and Time:

13 June 2017 at 12:30 pm

Duration:


1 hour 30 minutes

Venue:


Risca U3A
Youth Club
Brookland Road
Risca, Newport
NP11 6BH


Show map



Organised by:


William Cross, FSA Scot
See other talks organised by William Cross, FSA Scot...

Tickets:

Members and Guests

Available from:

See U3A Risca Secretary

Membership Information:

This is a members-only event


Members Only and Guests

Additional Information:

William Cross, FSA Scot is a writer, lecturer and researcher based in newport, South Wales. He is the author of six books on the Morgans of Tredegar House, Newport and six books on the Carnarvons of Highclere Castle ( the back drop to TV's Downton Abbey). This talk is a shrotened version of a long talk on Royal and VIP visits to Newport.
Register to tell a friend about this lecture.
Comments
If you would like to comment about this lecture, please register here.