Deep philosophy, deep ecology 4 presentations with Q & A discussion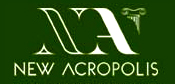 Philosophy in the West – especially in its English-speaking part – has been considered an isolated and private venture, with little influence upon the way in which societies conduct themselves: like Earth itself in the Hitchhikers Guide to the Galaxy, its description hovers between "harmless" and "mostly harmless". But is this really the case? Can we trace today`s ecological crisis to the philosophy (or philosophies) adopted consciously or unconsciously in recent centuries?
Deep ecology – the view that solutions to the ecological crisis are to be found in a radical revision of humankind`s understanding of itself, the world in which it lives, and their mutual relation – has much to be commended. Deep ecologists argue that superficial changes in patterns of consumption while we retain an underlying view that we are set apart as the active and rational rulers and consumers of an irrational and passive world of materiality will not solve our ecological crisis.
But if we are to reject an inadequate philosophical worldview how are we to find a better and more truthful one? Can we find a philosophy from which a truly wide-ranging justice can emerge? Perhaps we must wipe the philosophical slate clean and start again from the very beginning, or perhaps we may find in neglected philosophies from our past the key to the righting of relations between ourselves and the rest of reality. This is a challenge we cannot ignore without the gravest consequences to ourselves and our fellow companions on Earth. But although the task is great, the rewards of success are also great: it may be that a philosophy which addresses the needs of deep ecology will also contribute to the solution of other more purely human problems which now press upon us.
Register to tell a friend about this lecture.
Comments
If you would like to comment about this lecture, please register here.