Playing Doctors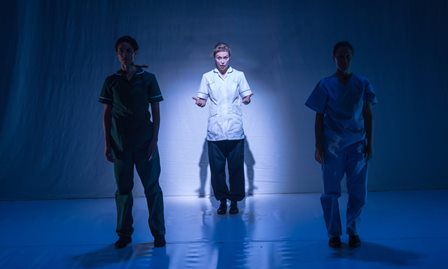 Theatre and medicine aim to represent and care for the human. Dr Alex Mermikides discusses projects uniting performance and medicine.
Theatre tells human-scale stories, using human beings as its artistic medium. Medicine is the humane application of human ingenuity to the human condition – and yet being under medical care can be a de-humanizing experience. So, can theatre help to 'humanize' medicine?
In this performance-lecture, Dr Alex Mermikides shares her experiences of creating theatre with and for medical professionals and their patients – and argues that the relationship between theatre and medicine can be more complex than this question implies.
This event is part of the Being Human festival of the humanities (www.beinghumanfestival.org).
Register to tell a friend about this lecture.
Comments
If you would like to comment about this lecture, please register here.