Birds and People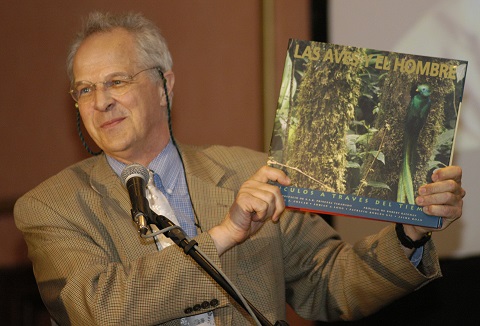 Dr. Nigel will lead us through the fascinating story of how
humanity uses birds, from inspiration and symbolism through to
exploitation.
Eggs for breakfast, turkey salad for lunch, coq au vin for supper, everyday speech (from lame-duck
president to cloud-cuckoo- land), logos expressing speed and strength, national treasures displayed on your
banknotes, feathers that keep us warm at night—our use of birds sits at the root of our lives, and we can
parse it into three broad categories: (1) association and inspiration, (2) semi-sustainable services, and (3)
intolerable exploitation. This talk covers all three, starting in giddy good spirits and ending somewhere
rather different.
About Speaker - Dr. Nigel Collar is a Leventis Fellow in conservation biology with BirdLife International,
where he has previously worked as the Director of Science, Director of Development, Chairman of the
ICBP Bustard Group and the compiler of the International Bird Red Data Book. His current work involves
studying threatened birds and habitats through fieldwork and the support of graduate students.
Register to tell a friend about this lecture.
Comments
If you would like to comment about this lecture, please register here.