Thinking on Sunday: Ernestine Rose and T.H. Huxley on Atheism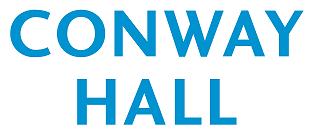 Bill Cooke on Ernestine Rose and Atheism.
Ernestine Rose gave an address on atheism in 1861 that should be remembered as a major milestone in the development of the movement.
How did this remarkable woman arrive at such a contemporary-sounding understanding of atheism a century and a half ago? How vulnerable is she to the standard criticisms of atheism? And what can we learn from her today?
Bill Cooke is a historian of atheism and humanism. Among his books are The Blasphemy Depot, the centennial history of the Rationalist Association, A Rebel to His Last Breath, a biography of Joseph McCabe, a Dictionary of Atheism, Skepticism and Humanism, and A Wealth of Insights: Humanist Thought Since the Enlightenment. He teaches philosophy and religious studies at Priestley College in Warrington.
Speaker(s):

Date and Time:

24 September 2017 at 11:00 am

Duration:


1 hour 30 minutes

Venue:


Conway Hall
Conway Hall
25 Red Lion Square
London
WC1R 4RL
0207 242 8034
http://www.conwayhall.org.uk/

More at Conway Hall...

Tickets:

£3, £2

Available from:

http://buytickets.at/conwayhall/116899

Additional Information:

This room is accessible and has a hearing loop fitted.
Register to tell a friend about this lecture.
Comments
If you would like to comment about this lecture, please register here.