The Business Plan for Peace: Making Possible a World Without War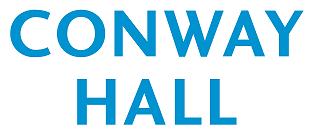 Join us at Conway Hall with three times Nobel Prize Peace Prize nominee, Dr. Scilla Elworthy.
Many people feel powerless in the face of what they see in the news: a world in crisis, with wars and violence taking place across the globe. In her talk Dr Scilla Elworthy will offer a vibrant alternative through an introduction to her latest book, written for all who want to step out of helplessness and apply their personal skills to doing something about the challenges facing us.
Packing a punch with facts and figures, Dr Elworthy's talk will explore the forces that drive armed conflict, and then by contrast show what is already effective in building peace at both local and international levels. Unveiling key elements of the research that underpins her new book, she will detail a first ever fully costed Business Plan for Peace.
Finally she will reveal the massive impact that ordinary people can have in making a peaceful world possible, and how they can do it.
Scilla Elworthy is a world-renowned, award-winning peace activist, speaker, author and pioneer who in 1982 founded the Oxford Research Group, a non-governmental organisation set up to develop effective dialogue between nuclear weapons policy-makers worldwide and their critics, for which she was nominated three times for the Nobel Peace Prize. She served as its executive director from 1982 until 2003, and subsequently set up Peace Direct, a charity supporting local peace-builders in conflict areas. Among many other achievements Dr Elworthy is a member of the World Future Council, an advisor to The Elders, a co-founder of Rising Women Rising World and the author of numerous books including in 2014 "Pioneering the Possible - Awakened Leadership for a World that Works," published by North Atlantic Books.
Speaker(s):

Dr Scilla Elworthy | talks | www
Dr Philip Webber | talks | www


Date and Time:

2 October 2017 at 7:00 pm

Duration:


2 hours

Venue:


Conway Hall
Conway Hall
25 Red Lion Square
London
WC1R 4RL
0207 242 8034
http://www.conwayhall.org.uk/

More at Conway Hall...

Tickets:

£12, £7

Available from:

https://scilla-elworthy.eventbrite.co.uk

Additional Information:

This event is accessible.
Register to tell a friend about this lecture.
Comments
If you would like to comment about this lecture, please register here.