Roots of Platonic Dialectic 1 - Heraclitus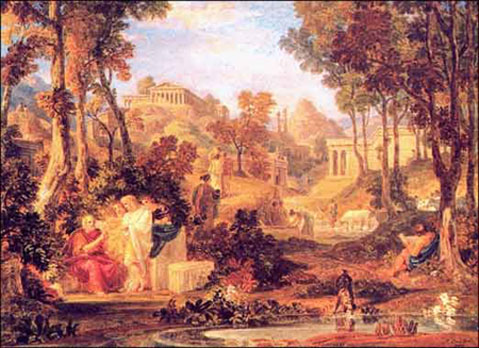 The development of dialectic in pre-Socratic philosophy - sorting through the fagements of Heraclitus
Is dialectic a method serving the practice of any philosophy? Or is it a fundamental part of a specific philosophical tradition? The term dialectic (or dialectics) itself is formulated and developed in Plato's dialogues for the first time. Each hypothesis about the roots of Platonic Dialectic implies a different interpretation of dialectics, but each conception of these roots could be taken as a moment of the history of dialectics. In Heraclitus' fragments, we have a theory of 'becoming' established on the idea of opposites. These opposites in Heraclitus do not exclude the idea of harmony and the necessary trust in the unity of Logos. Plato was taught in Heraclitus to go beyond the principle of contradiction, even if he apparently criticizes his theory of universal change.
No previous experience of formal philosophy is required.
Entrance in free, but donations between £3-5 will be welcomed.
A PDF download of the extract we will be reading is available on our website together with further details of this and other Prometheus Trust's activities: www.prometheustrust.co.uk (the PDF is on the "London Monday Evenings" page.)
Register to tell a friend about this lecture.
Comments
If you would like to comment about this lecture, please register here.