What's So Good About Democracy? The Need for Fresh Thinking About an Old Ideal.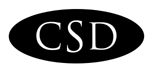 Second meeting of The Democracy Club: discussion about the meaning of democracy and why it is supposed to be a good thing.
Not another venue for gentlemen and not a Jacobin cell for the pursuit of democracy by terror : the Democracy Club is a new, twenty-first century initiative that aims to promote high-quality discussion and research concerning the past, present and future of democracy. Based at London's Centre for the Study of Democracy (CSD), the Democracy Club will be a loose local grouping of staff and students and friends and associates from other institutions, mainly drawn from the London area, who have an interest in the subject of democracy and meet regularly, minimally on a monthly basis, to share and compare their views. The Democracy Club will normally meet in the evenings, with tea and coffee and drinks provided. It will have various overlapping aims : to encourage local participation among CSD staff and students and visiting researchers in discussions about democracy, considered as a language, a way of life and a set of institutions; to provide intellectual and moral and strategic support for the second phase of CSD's Islam and Democracy research programme; and to invite distinguished outside speakers, from home and abroad, to share their views with the Club's participants. The Democracy Club will also aim to explore contacts with policy makers and practitioners of democratic politics and to encourage awareness of the strategic difficulties of building and preserving democratic institutions; to strengthen CSD's ties with other research and policy making bodies elsewhere in Europe and the wider world; to focus attention at CSD on the need to seek new sources of research funding in this area; and to provide support for the annual Democracy Lecture to be hosted at CSD from the spring of 2005. The Democracy Club will initially have few ground rules : it will be informal and self-organising and aside from a convenor and rotating chairs of meetings it will not have a permanent organizational structure. It will strive overall to be an open space for differently-minded people – a non-partisan association of scholars and others who do not make presumptions about what democracy is or can be, but instead are bound together by a strong sense that democracy matters, that it is a fragile and precious way of life, and that its fate is now, for the first time in its history, surrounded by uncertainty on a global level.
Speaker(s):

Date and Time:

1 March 2005 at 6:00 pm

Duration:


2 hours

Venue:


Centre for the Study of Democracy
32-38 Wells Street
5th Floor
London
W1T 3UW
02079115138
http://www.wmin.ac.uk/csd

More at Centre for the Study of Democracy...

Tickets:

Free

Available from:

Additional Information:

Future speakers at the Democracy Club will include Benjamin Barber, Tom Bentley, Chantal Mouffe and others. For further details, please contact the Democracy Club at democracy-club@wmin.ac.uk
Register to tell a friend about this lecture.
Comments
If you would like to comment about this lecture, please register here.