Can Imagining Songs Help You Sing Better?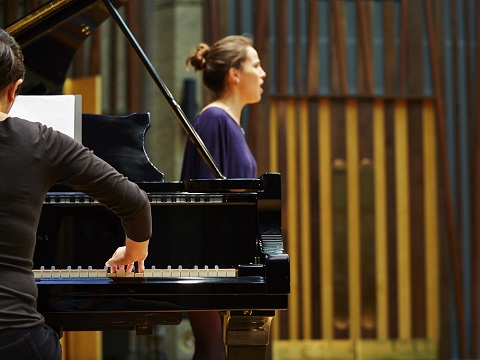 Dr Karen Wise and Professor Andrea Halpern present their project about an app designed to improve singing accuracy.
As part of a larger initiative on encouraging adult nonsingers to sing (more, and better), Dr Karen Wise (Guildhall School) and Professor Andrea Halpern (Bucknell University) present their project about an app designed to train up auditory imagery, with the goal of improving singing accuracy.
Starting in April 2016, Finding a Voice is a AHRC-funded project focusing on people who don't sing, engaging them in specially designed programmes. It aims to provide an understanding of the journeys adult non-singers take in learning to sing, and the ways in which they can be supported, by combining psychological, educational and artistic research.
Register to tell a friend about this lecture.
Comments
If you would like to comment about this lecture, please register here.