Cliff Gordon: The Welsh Icarus, and the man who discovered Shirley Bassey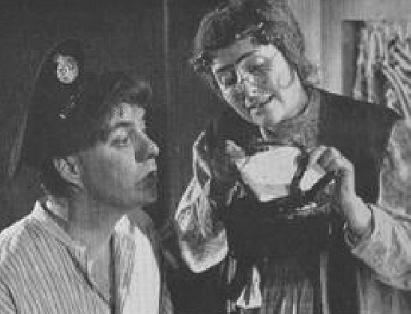 The touching story of Clifford Gordon, 1920-1964, also known as Clifford Moses, forgotten Welsh actor and producer of shows and who starred in films
Cliff Gordon was born in West Wales in 1920 and died in Hastings in 1964. He found fame as an actor and playwright and a musical impresario. Best known for his play " Valley of Song" ( about two feuding Welsh choirs, which was made into a film) Cliff often found himself on the wrong side of the law, because he was a homosexual. After serving in the army with ENSA he worked almost non stop in London shows, with his own musical reviews at the famous Windmill Theatre. He also toured with Ivor Novello, and with Donald Houston ( In Dylan Thomas' under Milk Wood) and did a good deal of work for BBC Wales, earning a high regard. He also made several feature films. After the death of Dylan Thomas in 1953, Cliff's closest friend and confidante was Thomas' widow, Caitlin, the two of them drunk each other under bars in London and in Italy. In the mid-late 1950s Cliff saw Shirley Bassey perform in Cardiff Bay and later invited her to tour with two of his shows, thus effectively giving Bassey her first 'big break' into show business. Ill- health overshadowed Cliff his whole life, in his last years he settled into marriage. A sad, brave but often amusing tale of a talented Welsh man, but born before his time who burnt the candle at both ends in pursuit of his dreams. He is hardly remembered by anyone, hence this tribute.
Speaker(s):

Date and Time:

24 July 2018 at 2:00 pm

Duration:


2 hours

Venue:


Newbridge U3A
Wesley Hall
Bridge Street
Newbridge, South Wales
NP11 5PE


Show map



Organised by:


William Cross, FSA Scot
See other talks organised by William Cross, FSA Scot...

Tickets:

Members and Guests

Available from:

See Club Secretary

Membership Information:

This is a members-only event


Members and Guests

Additional Information:

William Cross is the author of the controversial book " The Abergavenny Witch Hunt: An Account of the Prosecution of over twenty homosexuals in a small Welsh town in 1942. Cliff Gordon was caught up in this scandal
Register to tell a friend about this lecture.
Comments
If you would like to comment about this lecture, please register here.