The Gods of the Platonic Tradition 3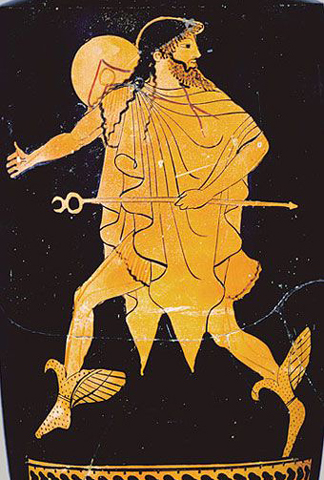 The third of three evenings exploring the nature of the Gods as understood by the Platonists of the ancient world.
The Platonic tradition (which properly speaking should be seen as predating Plato himself) is an identifiable set of general ideas and practices which were handed on from one generation to the next for well over a thousand years, and which only ceased as the primary western philosophic teaching when the Christian Church established itself in a position of enforceable dominance in the late Roman Empire. The tradition was rooted in a pagan veneration of polytheistic Gods, while at the same time it recognized a singular First Principle – a transcending First God. How are we to understand this theological framework, so strange to the modern mind? Is a recognition of the Gods an optional extra in Platonic philosophy – an element we can eliminate without damage to its metaphysical and ethical structures? In what way do the mythological tales of Gods and heroes both reveal and obscure the part played by the Gods in Platonic philosophy? Can we look behind the vivid and beautiful stories and find the truths which so inspired the sages of the ancient tradition?
In a series of three linked evenings we will look at number of passages from the writings of some of the finest thinkers of the tradition with a view to seeing again the world with their eyes – perhaps to the point at which we can say with them "all things are full of the Gods." Each of the three evenings will begin with a short introduction to an aspect of the subject and then move on to the extracts to be read: we should have at least an hour to discuss the ideas arising from these passages. In this third evening we'll will explore the orders and particular functions of the various Gods, especially as they become more explicitly described in the writing of the neoplatonists. We will begin with a brief summary of the main points of the previous sessions' explorations.
No previous experience of formal philosophy is required.
Entrance in free, but donations between £3-5 will be welcomed.
A PDF download of the extract we will be reading is available on our website together with further details of this and other Prometheus Trust's activities: www.prometheustrust.co.uk (the PDF is on the "London Monday Evenings" page.)
Register to tell a friend about this lecture.
Comments
If you would like to comment about this lecture, please register here.