Bridget Parsons' Diary and the pursuit of love.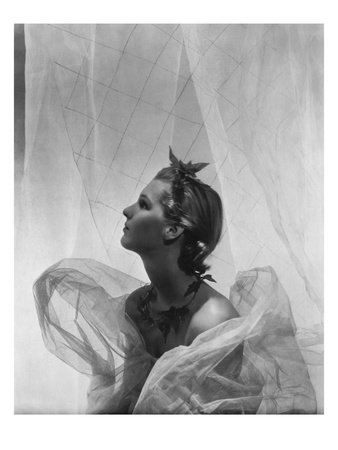 The Life and Times of Lady Bridget Parsons, (1907-1972) daughter of the Earl of Rosse, Aunt of Princess Margaret Rose and Tony Snowdon
Lady Bridget Parsons was born in 1907 and died in 1972. She is an enigma, a member of the Irish aristocracy, her brother married Ann Amstrong-Jones ( mother of the famous Tony Armstrong- Jones, husband of Princess Margaret) "The good fairy, at Bridget's birth, endowed her with rare gifts: exceptional looks, a probing intelligence [ and]…a unique fastidiousness.."
Bridget's life spans three quarters of the 20th Century. Although she's largely forgotten, she was at one time on the 'A list' of personalities. She appears in almost every diary/ memoir of the fast and furious members of British Society in the pre and post war era. Bridget pops up in the memoirs / diaries/ biographies of well known folk of her day, like the Mosleys, the Nicolsons, Nancy and Deborah Mitford, Daphne Fielding, John Betjemin, James Lees- Milne, Sacheverell Sitwell, Robin Bryans, Patrick Leigh Fermor, Clarissa Eden, Ann Fleming, Cynthia Gladwyn and Anthony Powell. These references provide a very good, colourful stock of anecdotes and observations of Bridget's strengths and flaws. Her antics reflect her often enigmatic and changing personality, her swings of mood and struggle for independence as a modern woman.
Bridget never made herself an easy target for the predatory males of the time that thought all woman were a soft touch. Bridget famously hit the headlines in the 1960s in a curious Court case when she was arrested and incarcerated by the police over a petty driving offence, almost certainly revenge by one or other of her male enemies.
So who was Bridget Parsons? Why should she be remembered today? Will Cross has researched her' life and times and offers a unique insight into a remarkable woman who established in her own way a milestone for a woman's equality against men.
Speaker(s):

mr William Cross | talks | www
mr William Cross | talks | www
mr William Cross | talks | www


Date and Time:

15 October 2018 at 2:00 pm

Duration:


2 hours

Venue:


Church Group
St Julians Methodist Church
St Julian's Church
Newport
NP19 7JT


Show map



Organised by:


William Cross, FSA Scot
See other talks organised by William Cross, FSA Scot...

Tickets:

Members and Guests

Available from:

See Club Secretary

Membership Information:

This is a members-only event


Members and Guests

Additional Information:

William Cross, FSA Scot has written biographies of men and women in the British peerage, she has published several books on the Morgans of Tredegar House, Newport, South Wales and the Carnarvons of Highclere Castle ( the back drop to TV's Downton Abbey)
Register to tell a friend about this lecture.
Comments
If you would like to comment about this lecture, please register here.