Diotima's Path of Love in Plato's Symposium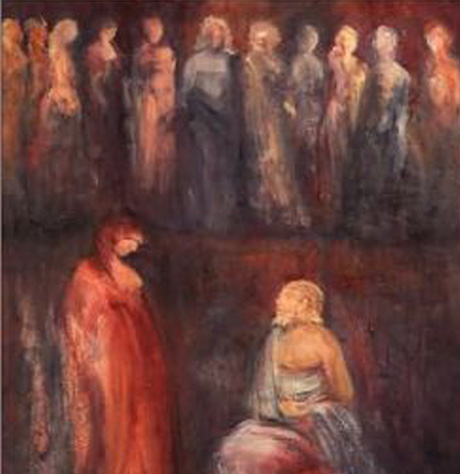 An exploration of the central place that desire-love holds in Platonic philosophy
In the Symposium Plato has Socrates recall the teaching of the mysterious priestess Diotima which outlines a path of love moving from the love of body through ever more beautiful stages until finally the lover reaches a vision of the Beautiful itself. For those who have been told that Plato is merely a dry rationalist, the power of this passage – with its clear connections to life-changing initiation and its embrace of desire as integral to human progress – may come as a surprise.
The evening will start with a short talk which will introduce the Symposium, its important concepts, and the "story so far"; we will then read the five or six pages from the Symposium concerning Diotima's Mysteries of Love, timed to last around 15-20 minutes, and which will form the basis of a further hour's collaborative exploration.
No previous experience of formal philosophy is required.
Entrance in free, but donations between £2-4 will be welcomed.
A PDF download of the extract we will be reading is available on our website together with further details of this and other Prometheus Trust's activities: www.prometheustrust.co.uk (the PDF is on the "Bristol Wednesday evenings" page.
Register to tell a friend about this lecture.
Comments
If you would like to comment about this lecture, please register here.