Platonic Letters on the Philosophical Life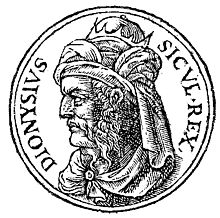 An exploration of some of the Platonic Letters as a guide to the philosophic life.
Amongst the collection of dialogues by Plato there are 12 or 13 letters which claim to be by him: modern scholarship is undecided whether these are genuine or not, but they are close enough in spirit to the dialogues to be worth exploring. Fine Platonists such as Plotinus and Proclus quoted from several of the letters, and so the evening's discussion will centre on those which the ancient world took as being from Plato. The second and seventh letters are especially interesting as they explore the practicalities of the philosophic life: how are we to approach the mystery which lies at the heart of reality? How do we arrive at knowledge, and what is the relationship between knowledge and the objects of knowledge? What are the demands of philosophy as regards the kind of life we live?
No previous experience of formal philosophy is required.
Entrance in free, but donations between £2-4 will be welcomed.
A PDF download of the extract we will be reading is available on our website together with further details of this and other Prometheus Trust's activities: www.prometheustrust.co.uk (the PDF is on the "Bristol Wednesday evenings" page.
Register to tell a friend about this lecture.
Comments
If you would like to comment about this lecture, please register here.