Philosophy and Creativity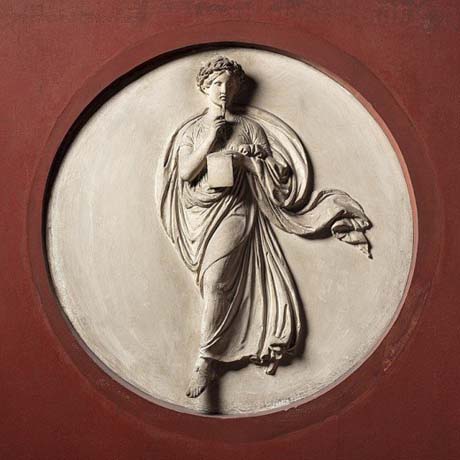 Exploring experiences of creativity in the Platonic tradition
A"But to what shall I compare the visions of a philosopher? to a clear dream by Zeus, circularly borne along in all directions; in which, indeed, the body does not move, but the soul travels round the whole earth, from earth ascends to heaven, passes over every sea, flies through every region of the air, runs in conjunction with the sun, revolves with the moon, is carried round with the choir of the other stars, and nearly governs and arranges the universe, in conjunction with Zeus! O blessed journey, beautiful visions, and true dreams!" - Maximus of Tyre
In the Platonic tradition Zeus is the great creator, calling into being the whole manifested Cosmos by his contemplation of the living paradigm which resides in the eternal and ideal world - as described by Plato in the Timaeus. So the claim by Maximus that the inspired soul "nearly governs and arranges the universe in conjunction with Zeus" is no small matter. For Plato the key to creativity requires us to discover the divine element of human nature - an element which gives us access to the various forms of inspiration which descend from the heavens. As Socrates says in the Phaedrus: "But there is a possession and inspiration descending from the Muses, which receiving a soul tender and solitary, rouses and agitates it with Bacchic fury, according to odes and other species of poetry. . . But he who approaches to the poetic gates without the mania of the Muses, persuading himself that he can become a poet, in a manner perfectly sufficient from art alone, will, both as to himself and his poetry, be imperfect; since the poetry which is produced by prudence vanishes before that which is the progeny of inspiration." An important step in the philosopher's art is, then, to step beyond the ordinary rational consciousness so that the reason is coloured by a brighter light: we will explore some of the insights of the various Platonic writers as they relate their own experiences of this.
No previous experience of formal philosophy is required.
Entrance in free, but donations between £2-4 will be welcomed.
A PDF download of the extract we will be reading is available on our website together with further details of this and other Prometheus Trust's activities: www.prometheustrust.co.uk (the PDF is on the "Bristol Wednesday evenings" page.
Register to tell a friend about this lecture.
Comments
If you would like to comment about this lecture, please register here.