Myths About The Morgans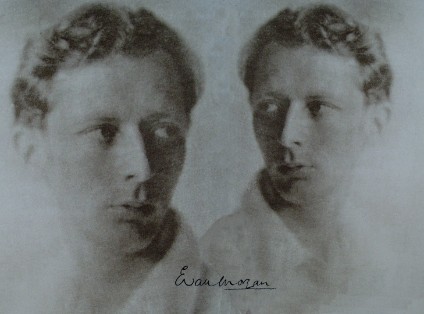 Myths About The Morgans of Tredegar House, Newport, South Wales, Busting the History Fraudsters
An illustrated talk from William Cross based on his best selling book " Myths About the Morgans", published in 2018.
Among the myths about the Morgans of Tredegar House is that they are descended from the Welsh Princes.
Some also claim they have a family link to the notorious Captain Henry Morgan, the blood thirsty pirate of the Caribbean. Whilst at least one Lord Tredegar, Evan Morgan, pictured here, is dubbed 'Cardinal Morgan', the Pope's right hand man in Wales'.
Such myths are often romantic notions substituted for fact. Others are inventions. So what is the truth?
There are plenty of wonderful, established true stories about the Morgans and collaterals without adorning the tales told to the visitors with myths, inaccuracies and fake stories.
In this talk William Cross (author of eight books on the Morgans) sets out to bust some of the myths.
Speaker(s):

Date and Time:

11 February 2019 at 7:00 pm

Duration:


2 hours

Venue:


Caerphilly Local History Society
Wesley Methodist Church
Crescent Road
Caerphilly
CF83 1AB

http://www.caerphillylocalhistorysociety.co.uk/5.html
Show map



Organised by:


William Cross, FSA Scot
See other talks organised by William Cross, FSA Scot...

Tickets:

Contact Club Secretary

Available from:

Contact Club Secretary

Membership Information:

This is a members-only event


Contact History Society Secretary

Additional Information:

William Cross, FSA has lived in Newport since 1999. He is a local historian and the Author of several books on the Morgan family of Tredegar House, Newport. He is the Author of the best selling book" Myths About The Morgans of Tredegar House, Newport. Busting The History Fraudsters" published in 2018. A follow up title " More Myths About The Morgans of Tredegar House" is under consideration.
Register to tell a friend about this lecture.
Comments
If you would like to comment about this lecture, please register here.