The Morgans of Tredegar House, Newport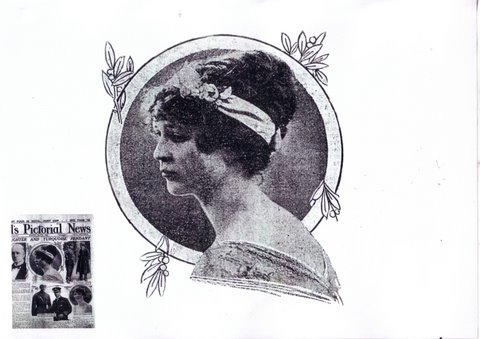 An illustrated talk and overview concerning the Morgan dynasty of Tredegar House, Newport, South Wales as well as their history, including their roots, legands, the many myths and an insight into the lives of the various Lords and Ladies Tredegar
The six Lord Tredegars were Charles Morgan Robinson Morgan (1859-1875), Godfrey Charles Morgan ( 1875-1913 ), Courtenay Morgan ( 1913-1934), Evan Morgan ( 1934-1949), Frederic Morgan ( 1949-1954) and John Morgan ( 1954-1962).
The five Lady Tredegars were Rosamond Mundy ( 1808- 1883 ) wife of Charles Morgan Robinson Morgan. Lady Katharine Carnegie (1867-1949) wife of Courtenay Morgan. The Hon Lois Sturt (1900-1937) :
1st wife of Evan Morgan. Princess Olga Dolgorouky (1916-1999) 2nd wife of Evan Morgan. and Joanna Law-Smith ( Later Russell, then Morgan ) (died as Mrs Yorke 2002) wife of John Morgan, the last Lord Tredegar.
How one family dynasty in South Wales was regenerated in 1792 and finally became extinct in 1962.
The talk will also feature stories of some of the mysterious members of the Morgan family including Hon. Gwyneth Ericka Morgan (1895-1924) whose body was fished out of the River Thames in London in 1925.
Speaker(s):

Date and Time:

18 February 2019 at 2:00 pm

Duration:


2 hours

Venue:


Abergavenny Methodist Church
Methodist Church Hall
5 Castle Street
Abergavenny
NP7 5EH


Show map



Organised by:


William Cross, FSA Scot
See other talks organised by William Cross, FSA Scot...

Tickets:

Members and Guests

Available from:

Church Secretary

Membership Information:

This is a members-only event


See Secretary of the Church

Additional Information:

William Cross, FSA Scot is the Author of 8 books that feature the Lord Tredegars of Tredegar House, Newport, South Wales. His latest book is " Myths About The Morgans: Busting the History Fraudsters" published in 2018
Register to tell a friend about this lecture.
Comments
If you would like to comment about this lecture, please register here.