Tutankhamun : Carnarvon, Carter and Tutankhamun Revisited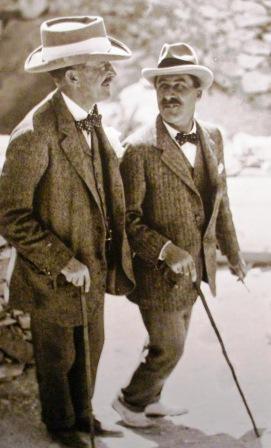 Author of SIX BOOKS featuring Howard Carter and the Carnarvons of Highclere Castle William Cross will talk on Lord Carnarvon & Howard Carter and Tutankhamun and will include a new appraisal of the Tutankhamun treasures discovered in 1922 and the three immortal figures behind the story and the treasures
William Cross will talk on Lord Carnarvon & Howard Carter of Tutankhamun Fame and will include a new appraisal of the Tutankhamun treasures discovered in 1922.
He will also explain the background and the reasons for writing his latest controversial book " Carnarvon, Carter and Tutankhamun Revisited: The hidden truths and doomed relationships", published in 2016.
The Centenary of the discovery of Tutankhamun's Tomb in 2022 looms on the horizon and an opportunity arises later in 2019 and in 2020 to see some of the treasures in London in an exhibition at The Saatchi Gallery.
Speaker(s):

Date and Time:

9 May 2019 at 1:00 pm

Duration:


2 hours

Venue:


Cefn Wood Baptist Church
3 Thornbury Park
Rogerstone
NP10 9DP


Show map



Organised by:


William Cross, FSA Scot
See other talks organised by William Cross, FSA Scot...

Tickets:

See Member Secretary

Available from:

See Member Secretary

Membership Information:

This is a members-only event


Members and Guests

Additional Information:

William Cross, FSA Scot author and biographer of many Society figures of the 20th century including the Carnarvon Earls and Countesses, and a controversial book on the childhood and youth of Lord George Carnarvon gives his own appreciation of the discoverers of Tutankhamun's Tomb in 1922. Cross will also reflect on the latest news from Luxor, Egypt on the so called hidden tombs behind the tomb of the boy King.
Register to tell a friend about this lecture.
Comments
If you would like to comment about this lecture, please register here.