Language, identity and why we shouldn't be so quick to judge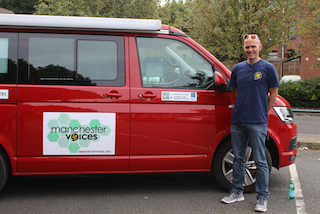 This talk explores questions about language and identity by drawing on examples from research and from everyday life.
Language plays a vital role in making us who we are, certainly in terms of how we are perceived by others. The way we speak provides insights into our social background, proudly announcing some characteristics, and subtly hinting at others. But how much control do we have over the way our speech portrays us? Does our spoken language simply reflect our identities, or does it somehow create them?
This talk explores these questions by drawing on examples from research and from everyday life. It demonstrates the strength of the relationship between language and identity, and highlights how our judgements of others are often led by language. It then asks how fair these judgements are, and whether they say more about us than they do about the person being judged.
About Rob: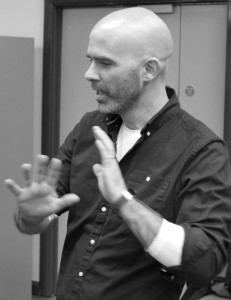 Rob Drummond is Senior Lecturer in Linguistics, and Head of Youth Language at the Manchester Centre for Youth Studies, both at Manchester Metropolitan University. He teaches, researches, and writes about issues to do with language and identity, specialising in the language of young people. His current research project, Manchester Voices, explores the accents, dialects and identities of people across Greater Manchester. Prior to that he worked with young people who had been excluded from mainstream school, and investigated their use of Multicultural Urban British English. Rob regularly appears on television and radio talking about language-related issues, from linguistic pedantry, to politicians' accents, to language discrimination.
He has published widely, including the books Researching Urban Youth Language and Identity (Palgrave Macmillan 2018) and (with Dan Clayton) Language Diversity and World Englishes (Cambridge University Press, 2018).
Find out more at his personal and university websites:
https://www2.mmu.ac.uk/languages/staff/profile/index.php?id=176
Queries and further information: If you have any questions about the event, please contact Billy Clark:
Register to tell a friend about this lecture.
Comments
If you would like to comment about this lecture, please register here.