Stop Being Reasonable: Stories of how we really change our minds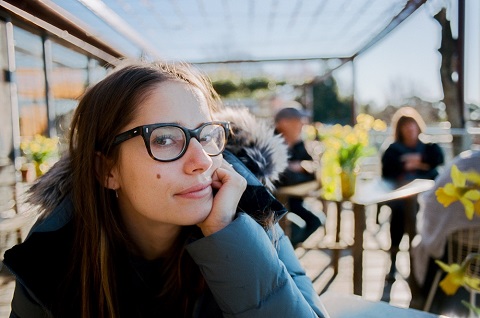 Philosopher and journalist Eleanor Gordon-Smith tells lucid, gripping stories that show the limits of human reason.
What if you aren't who you think you are?
What if you don't really know the people closest to you?
And what if your most deeply-held beliefs turn out to be … wrong?
In her book Stop Being Reasonable, philosopher and journalist Eleanor Gordon-Smith tells six lucid, gripping stories that show the limits of human reason. She discusses some of these stories with Little Atoms podcaster Neil Denny.
From the woman who realised her husband harboured a terrible secret, to the man who left the cult he had been raised in since birth, and the British reality TV contestant who, having impersonated someone else for a month, discovered he could no longer return to his former identity, all of the people interviewed radically altered their beliefs about the things that matter most.
What made them change course? How should their reversals affect how we think about our own beliefs? And in an increasingly divided world, what do they teach us about how we might change the minds of others?
Stop Being Reasonable explores the place where philosophy and real life meet. Ultimately, it argues that when it comes to finding out what's true or convincing others about what we know, being rational might involve our hearts as well as our minds.
The perfect counterpoint to 'ultra-rationalists' like Jordan Peterson and Ben Shapiro, Gordon-Smith uses ideas from philosophy and psychology to show the ways that our emotions drive our opinions — and why it's time we started to factor this in to how we approach debate.
—
Eleanor Gordon-Smith is a reporter, ethicist, and recovering champion debater. Currently at Princeton University, she has lectured on topics from the foundations of the political state to the philosophy of sex. Her latest book Stop Being Reasonable: six stories of how we really change our minds will be available on the day.
Neil Denny is the Interviews Editor of Little Atoms magazine, and for over ten years the producer and presenter of the Little Atoms Radio Show and podcast, in which capacity he has interviewed hundreds of people from astronauts to zoologists, hosted numerous live events at science and literary festivals, co-created an art installation about space travel, attempted stand-up comedy, and in 2012 drove 6000 miles across America interviewing scientists as part of a Winston Churchill Memorial Trust travelling fellowship.
Speaker(s):

Date and Time:

1 September 2019 at 3:00 pm

Duration:


1 hour 30 minutes

Venue:


Conway Hall Ethical Society
25 Red Lion Square
London
WC1R 4RL
020 7405 1818
http://https://conwayhall.org.uk/ethical-society/

More at Conway Hall Ethical Society...

Tickets:

£8 / £5 concessions

Available from:

https://www.eventbrite.co.uk/e/thinking-on-sunday-stop-being-reasonable-stories-of-how-we-really-change-our-minds-tickets-65409031173
Register to tell a friend about this lecture.
Comments
If you would like to comment about this lecture, please register here.