Harmonia in Platonism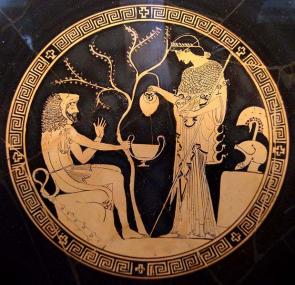 Exploring harmony as an internal and external state in Platonic psychology and ethics
In the Republic and in Pheadrus, Plato characterises the human soul, which he thought to be made up of three parts: a part energised by reason, a part energised by raw desire, and a "spirited" part energised by wholesome pride or "anger." These energies can be modelled more generally as epithumia, the movement of expansion, thumos, the movement of constraint, and logos, the movement governing the other two based on some interpretation of reality. Modelled in this way, the internal dynamics of the psyche and of culture at large are brought to light in ways that highlight the challenges we face as a society today. In particular, Plato's characterisation of the soul points obliquely to the harmony or balance that is always challenged by the tension that exists between the outward expansion of epithumia, our constant need to explore, to experience and to know, and the need to hold some degree of order in the psyche, some centre to the chaos of our experience. This notion of harmonia, latent in traditional interpretations of Platonism, opens up a way of approaching Platonism that is perhaps more accessible to our modern materialistic sensibilities and easier to apply to the pressing problems of our day, such as climate change, hyper-individualism, and populism.
No previous experience of formal philosophy is required.
Entrance in free, but donations between £2-4 will be welcomed.
A PDF download of the extract we will be reading is available on our website together with further details of this and other Prometheus Trust's activities: www.prometheustrust.co.uk (the PDF is on the "London Monday Evenings" page.)
Register to tell a friend about this lecture.
Comments
If you would like to comment about this lecture, please register here.