Plato's Cave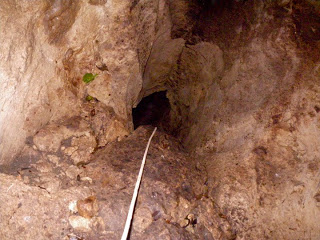 Exploring Plato's story of the Cave
One of the most intriguing and influential passages of Plato's writing is that known as the Cave: it is told by Socrates in the seventh book of the Republic. The story compares our present understanding and its possible development with a group of people who have lived all their lives in a cave; they are chained to benches in such a way as to prevent them turning their heads, and so all they can see is the wall at the end of the cave. Behind the prisoners is a fire and a low screen behind which move people carrying statues on their heads - the effect is that on the wall in front of the prisoners is cast a procession of shadows which they take to be the whole of reality. In the story one of the prisoners escapes his chains and leaves the cave to discover an order of reality both unexpected and dazzlingly bright. . . .
We'll read the story and explore the issues raised.
No previous experience of formal philosophy is required.
Entrance in free, but donations between £2-4 will be welcomed.
A PDF download of the extract we will be reading is available on our website together with further details of this and other Prometheus Trust's activities: www.prometheustrust.co.uk (the PDF is on the "London Monday Evenings" page.)
Register to tell a friend about this lecture.
Comments
If you would like to comment about this lecture, please register here.