A Platonic view of Homer's Odyssey (part 2)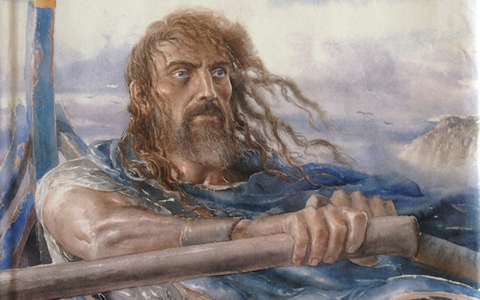 Exploring Platonic insights into the Odyssey
Homer, that half-legendary, half-historical figure who links the oral story-telling age of mythology to the literate age of high Greek civilization is known for his two great epics, the Iliad and the Odyssey: the Platonic tradition mined both works for their profound insights into the human condition. Over three evening sessions we will concentrate on the Odyssey which is seen by Platonic philosophers as a representation of the soul's re-ascent to her true home – the celestial "Ithica." The tests that Odysseus undergoes as he makes his way from the shores of Troy, laden with treasure, to the cave upon Ithica's shore in which the Goddess Athena appears before him can be considered as images of the various trials each of us must face as we cross the ocean of life before regaining the lost empire of the soul. We will draw upon the writings of the neoplatonists and on Thomas Taylor's essay 'On the Wanderings of Ulysses' and consider what lessons the epic holds for us and our own wanderings.
This is the second of three evening sessions looking at this theme (the first one will be on the 9th October, the the third on the 6th November - a summary of the main points of the first session will be given before we start the second one).
No previous experience of formal philosophy is required.
Entrance in free, but donations between £2-4 will be welcomed.
A PDF download of the extract we will be reading is available on our website together with further details of this and other Prometheus Trust's activities: www.prometheustrust.co.uk (the PDF is on the "London Monday Evenings" page.)
Register to tell a friend about this lecture.
Comments
If you would like to comment about this lecture, please register here.