Storying feminist history: Sisterhood and After: An Oral History of the UK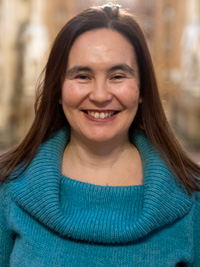 Listen to the intimate voices of feminist activists and find out what ways can we story them?
Join us for debate with Professor Margaretta Jolly, drawing on her new book Sisterhood and After: An Oral History of the UK Women's Liberation Movement, 1968-present, in which she weaves together personal stories of feminists across the regions, nations, classes and ethnicities of the UK.
Interrogating the politics of experience, she invites us to consider how to narrate a major period in women's rights' struggle, drawing on Clare Hemmings' challenge to 'tell feminist histories' without nostalgia, teleology or identity politics. She will also consider a similar challenge in her co-editing, with Dr Polly Russell, the book associated with the British Library's groundbreaking exhibition Unfinished Business: The Struggle for Women's Rights, opening in April 2020. Debbie Challis will join as a contributor to the book. Clare Hemmings will respond.
Speaker:
Margaretta Jolly is based at the University of Sussex in England, where she is Professor of Cultural Studies and director of the Centre for Life History and Life Writing Research. She is the editor of The Encyclopedia of Life Writing (2001) and author of In Love and Struggle: Letters in Contemporary Feminism (2008), for which she won the Feminist and Women's Studies Association UK Book Prize. Working with the British Library, Margaretta directed Sisterhood and After: The Women's Liberation Oral History Project, funded by the Leverhulme Trust. She currently leads The Business of Women's Words: Purpose and Profit in Feminist Publishing, again partnered with the British Library.
Speaker(s):

Professor Margaretta Jolly | talks


Date and Time:

30 January 2020 at 6:30 pm

Duration:


1 hour 30 minutes

Venue:


Wolfson Theatre
New Academic Building
54 Lincoln's Inn Fields
WC2A 3LJ


Show map



Organised by:


Tickets:

Free

Available from:

https://sisterhood-and-after-an-oral-history.eventbrite.com
Register to tell a friend about this lecture.
Comments
If you would like to comment about this lecture, please register here.