Explaining Metonymy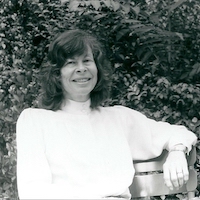 A new account of metonymy seeing it as a kind of neologism or word coinage
For two thousand years, figurative utterances such as metaphor, irony and metonymy have been seen as violations of a pragmatic rule, norm, or maxim of literal, plain speaking, and analysed in terms of arbitrary 'transfer of meaning' rules (e.g. 'In irony, the literal meaning is replaced by its opposite', 'In metaphor, the literal meaning is replaced by a related simile or comparison', or 'In metonymy, the literal meaning is replaced by an associated attribute or adjunct'). Recently, attempts have been made to provide more explanatory accounts which shed light on why the same types of figurative utterances should arise in culture after culture. While some progress has been made with metaphor and irony, metonymy continues to present a serious challenge. Why should a rational speaker of (1)-(3) expect to be understood as referring to a patient, a customer or a group of people rather than a disease, a dish or a building, respectively, without the aid of arbitrary 'transfer of meaning' rules?
(1) The appendicitis in bed 3 is threatening to write to the newspapers
(2) Can you take the pepperoni pizza his glass of wine?
(3) Buckingham Palace is refusing to comment.
In this talk, I will outline a new approach to metonymy (developed jointly with Ingrid Lossius Falkum) which may help to meet this challenge. On this approach, metonymy is a type of neologism, or word coinage, and is understood in exactly the same way as other types of word coinage, needing no special 'transfer of meaning' rules or mechanisms.
Register to tell a friend about this lecture.
Comments
If you would like to comment about this lecture, please register here.