Tredegar House People: The Five Ladies Tredegar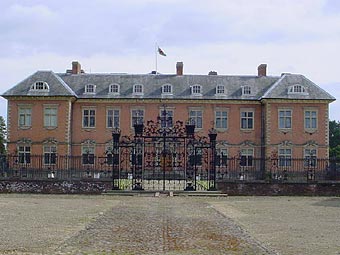 The Five Ladies Tredegar: An illustrated talk that spans the 19th and 20th centuries using a unique collection of images from the life and times of Rosamond Mundy, Lady Katharine Carnegie, Hon. Lois Sturt, Princess Olga Dolgorouky and Joanna Law-Smith.
1st Lady Tredegar: Rosamond Mundy ( died 1883 ): Lady Morgan ( 1846-1859); Lady Tredegar 1859-1883. Wife of Charles Morgan Robinson Morgan ( 1792-1975); Married 1827; had 11 children 6 daughters and 5 sons. A fine woman.
2nd Lady Tredegar : Lady Katharine Carnegie (1867-1949) : Lady Tredegar : 1913-1949; Viscountess Tredegar 1926-1934 ; Dowager Viscountess Tredegar 1934-1949. Wife of Courtenay Morgan (1867-1934);. Married 1890; had 2 children 1 son and 1 daughter. Husband and children predeceased her. An eccentric of Scots origin.
3rd Lady Tredegar : Hon Lois Sturt (1900-1937) : Viscountess Tredegar 1934-1937 : 1st wife of Evan Morgan (1893-1949) Married 1928. No children; Lois died in Budapest in 1937. She was an actress, dancer, flapper and Bright Young Thing.
4th Lady Tredegar : Princess Olga Dolgorouky (1916-1999) : Viscountess Tredegar 1939-1999 : 2nd wife of Evan Morgan. Married 1939. Divorced 1943. No children. Evan predeceased her. A Russian Princess, a member of the last Tsars family.
5 th Lady Tredegar :Joanna Law-Smith ( Later Russell, then Morgan ) (died as Mrs Yorke 2002) : Lady Tredegar : 1954-2002: Wife of John Morgan (1908-1962). Married 1954. John predeceased her. Joanna had two children from 1st marriage. John Morgan was the 6th and last Lord Tredegar. His father George, Frederic Morgan brother of Courtenay ( 3rd Lord) was 5th Lord ( at Evans death in 1949) handed everything over to John to avoid double death duties. George died in 1954.
Speaker(s):

Date and Time:

21 March 2022 at 10:00 am

Duration:


2 hours

Venue:


Dinas Powis Probus
Dinas Powis Golf Club
Old Highwalls
Dinas Powis
CF64 4AJ


Show map



Organised by:


William Cross, FSA Scot
See other talks organised by William Cross, FSA Scot...

Tickets:

Donation or Membership

Available from:

Club Secretary on the day

Membership Information:

This is a members-only event


See Club Secretary

Additional Information:

William Cross, FSA Scot is the author of seven books on the Morgans of Tredegar House, Newport, South Wales
Register to tell a friend about this lecture.
Comments
If you would like to comment about this lecture, please register here.