The Economist Debate at Hay 2005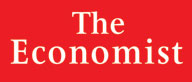 'History will be kinder to Bush and Blair than to Chirac and Schroeder'
Will the Anglo-American alliance of the early 21st century go down in history as a bungling neo-imperialist adventure that divided the advanced industrialised countries while infuriating the poor and powerless? Or will it be seen as the first attempt to confront seriously the security problems of the post-9/11 world, spreading democracy, however clumsily, and serving notice on the cynical realpolitik of the Cold War. Should the west advance its interests only through soft power and diplomacy, as "Old Europe" believes, or is playing by the old rules a dangerous delusion that Britain and America have rightly abandoned?
Register to tell a friend about this lecture.
Comments
If you would like to comment about this lecture, please register here.