The Economist Debate: 'Organic food is a con'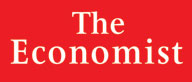 Panel debate. Each panelist will make a short speech, after which the chair will facilitate cross-panel debate. The debate will then be opened up to questions from the audience.
Is organic food more nutritious, more humane, or more ethical. Or is it just a cynical trick by producers and retailers to scare consumers into paying higher prices for food that is essentially no different. Do organic rules make sense, forming a coherent alternative to conventional agriculture? Or are they a half-baked hotchpotch based on mysticism and wishful thinking rather than science and logic. Is a preference for organic food a harmless fad, a deplorable distraction - or a long-overdue sign of responsible consumer power.
Speaker(s):

Craig Sams - Green & Black's & Soil Assoc | talks
Julian Morris - International Policy Network | talks
Simon Wright - O&F Consulting | talks
Edward Lucas - The Economist | talks


Date and Time:

21 June 2005 at 6:15 pm

Duration:


1 hour 30 minutes

Venue:


RSA
8 John Adam Street
London
WC2N 6EZ
+44 20 7451 6868
http://www.theRSA.org/events
Show map



Organised by:


The Economist
See other talks organised by The Economist...

Tickets:

Free

Available from:

Additional Information:

This event is complimentary, however seats are limited.

To register, or for more information, please email: lectures@rsa.org.uk or telephone 020 7451 6868
Register to tell a friend about this lecture.
Comments
If you would like to comment about this lecture, please register here.