LAGB Annual Meeting 2005: Fitzwilliam College, Cambridge (day 1 of 4)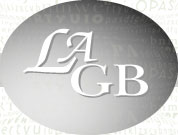 The annual meeting of the Linguistics Association of Great Britain, with talks on a wide range of topics in linguistics.
A four-day conference (from 31st August until the 3rd September) featuring several special events, including two invited speakers, a workshop, a themed session, an invited Language Tutorial and a session on linguistics in education.
The Henry Sweet Lecture 2005 will be delivered by Gennaro Chierchia (Università degli Studi di Milano) on the evening of 31st August, with the title 'Recursive Pragmatics'
There will be a Workshop on 'Pragmatics, Multidimensional Semantics, and Grammar'
related to the Henry Sweet lecture, featuring invited speakers, and organised by Gennaro Chierchia (Università degli Studi di Milano) and Katarzyna M. Jaszczolt (University of Cambridge) on the afternoon of 31st August.
The Linguistics Association Lecture 2005 will be delivered by David Pesetsky (MIT) on 3rd September, with the title 'Subcategorization phenomena and Case-theory effects: some possible explanations'
There will be a special, themed session related to David Pesetsky's Linguistics Association Lecture with the title 'Complementation and Selection for Syntactic Categories'
There will be a Language Tutorial on Pirahã given by Daniel L. Everett (University of Manchester).
There will be a session with the theme 'An A-level in Linguistics?' organised by the LAGB's Education Committee, featuring Billy Clark, Judith Broadbent, Graeme Trousdale and Dick Hudson For further details visit: http://www.phon.ucl.ac.uk/home/dick/ec/ecsessions.htm
The chair of the Linguistics RAE subpanel, John Local, will give a short presentation and will answer questions as part of the AGM on the afternoon of 1st September.
Register to tell a friend about this lecture.
Comments
If you would like to comment about this lecture, please register here.